JUL 2–8, 2018
July 2, 2018
Vacation Day 3. Early in the day we drove from Vail to Aspen via Independence Pass (12,000 feet!) then we hiked the Maroon Bells, then drove back to Vail. It was a pretty exhausting day but full of beautiful vistas. I wore hiking clothes until dinner time, which saw me in this outfit. I love the v on this Amour Vert tee — so simple and elegant.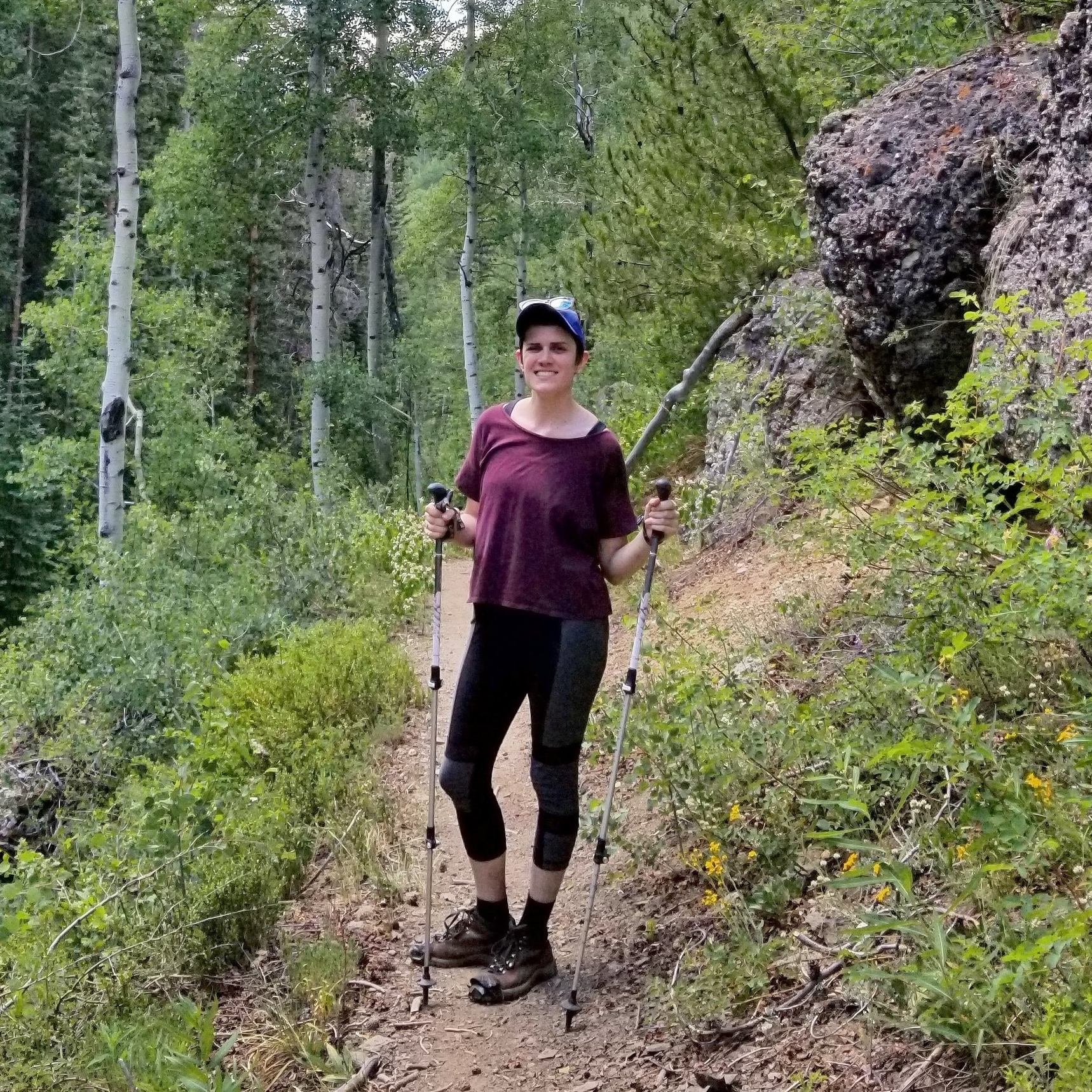 July 3, 2018
Vacation Day 4. My poor hiking boots. After our first day hiking I discovered the soles were coming unglued from the shoe. They made it another day of hiking before I bought some tape to doctor them up for today, the third day. It was a quick fix but got me through the trip! I'll take them to my cobbler to repair and hopefully get many more hiking trips out of them. I wore my flax clydes again in the evening.
July 4, 2018
Vacation Day 5. Another big travel day! From Colorado we headed to Columbus, Ohio, where we stayed with some of my husband's friends and their two small children. Watching fireworks in the distance from a suburban driveway with a three-year-old isn't a half-bad way to spend the Fourth — such a fraught holiday anyway.
July 5, 2018
Vacation Day 6. Another day, another friend's house to stay in. Enjoyed seeing more of Columbus, including my husband's alma mater. This linen romper may not have been the best choice for travel (being stuffed in a suitcase for a week = wrinkle city) but I like the way my me-made top layers over it. Normally I'm not a fan of extra layers over jumpers because it inhibits bathroom-using, but in this case the top layer was super easy to pop on and off.
July 6, 2018
Vacation Day 7. At this point in the trip I'd been "on" pretty much non-stop and my mental and emotional state was feeling fragile. I posted this photo on Instagram and said I wasn't sure how I felt about my look, and I got a really nasty comment telling me to throw these shorts out. Man, people can be needlessly shitty sometimes. For the record, I'm not throwing the shorts out, and looking at this photo now I really like the way I look! I feel like it's very Classy 90s Mom. It's just that sometimes you aren't sure if you want to be Classy 90s Mom, and that's OK.
July 6, 2018
Vacation Day 7 - evening. After a shower and an hour of solitary quiet time, I felt much better about life. In fact, I felt radiant.
July 7, 2018
Vacation Day 8. Here it is, the altered dress I've been talking about for a month! It went from a church wedding ceremony to a reception in a cool warehouse-y space seamlessly. After all my talk about yellow sandals, I ended up doing nothing and just wearing my old Nisolo flat sandals. No one cared. They looked fine!
Vacation Day 9 was a travel day, and you know what that means: more linen clydes.
We got home early enough to have the afternoon to prep for the coming week, which is good, because we also discovered that while we were gone, a roof leak had found its way into our condo unit and warped about half of the hardwood floors in our bedroom. Ay yai yai. Cue two hours of consulting with our HOA president, including climbing up onto the roof of our three story building to pinpoint the offending leak. Fingers crossed our insurance policy covers the damage!
I'm so happy to be home though. The vacation was lovely but the overwhelming emotion I felt towards the end was that of depletion. As an extreme introvert, I find my energy in alone time, and the non-stop visiting with friends and family was at once fun but exhausting.
Key lessons from this trip:
Flax clydes are perfect for any occassion.
Schedule time to be alone! Even if it's just a trip with you and your partner. An hour can make all the difference.